NCCADV works on statewide and community levels to create environments where communities, families, and workplaces can find liberation from violence. We are committed to providing customized technical assistance and training to our member agencies and our state and local partners. We offer support on topics relating to prevention principles, trauma-informed principles using a public health approach, and program development, implementation, and evaluation.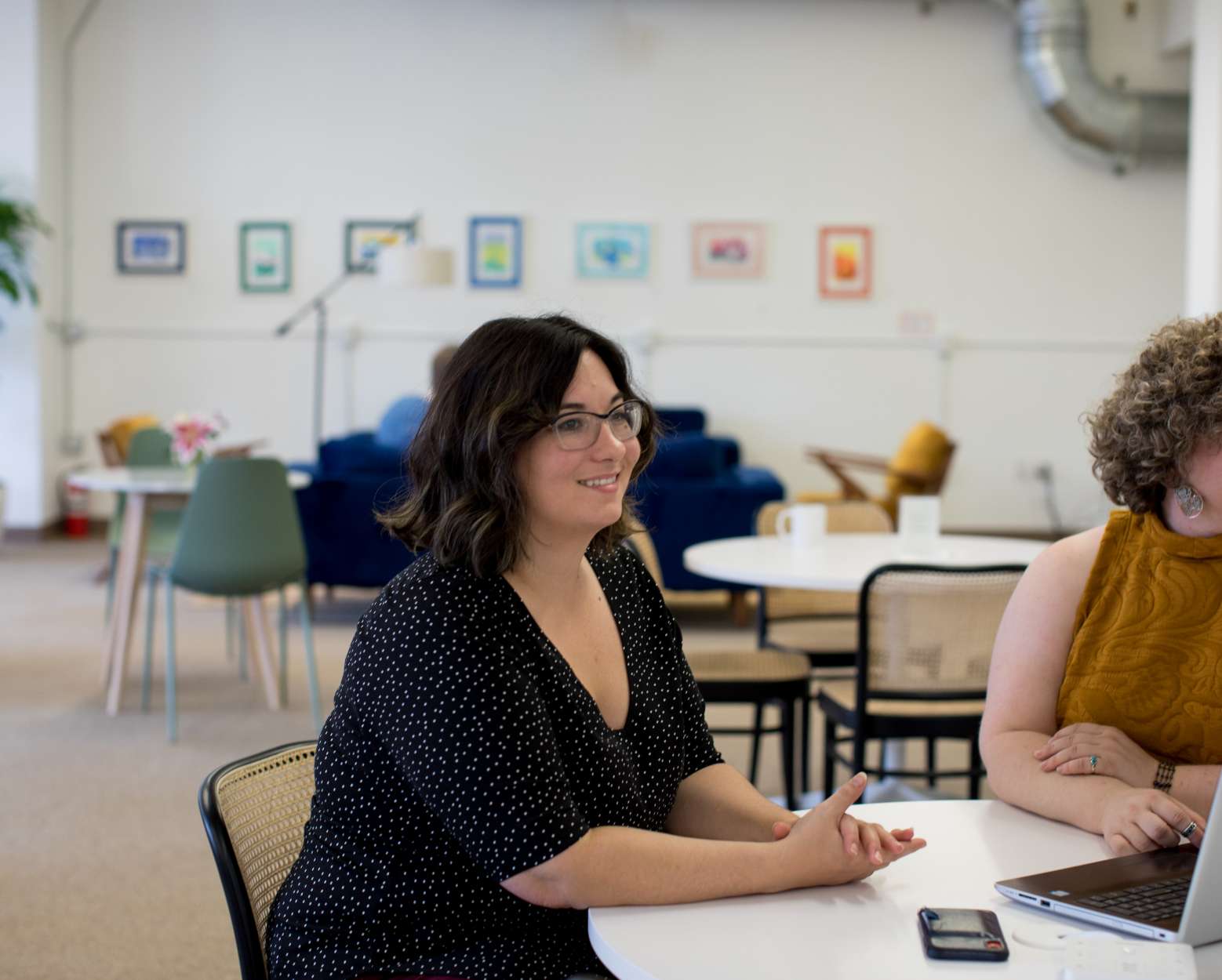 Prevention in Practice
Learn more about our prevention program and policy efforts that work to prevent intimate partner violence and create supportive, safe environments in our communities. These efforts are part of the DELTA program from the Centers for Disease Control and Prevention (CDC).
Visit the Preventing Intimate Partner Violence Across the Lifespan: A Technical Package of Programs, Policies, and Practices to learn more.
Trauma-Informed Workplaces Institute
The Trauma-Informed Workplaces Institute is a training program that will be available to all NCCADV members. The program will include a series of trainings that that help workplaces become more trauma-informed for employees, interns, and volunteers. One main focus of this program is supporting workplaces in creating policies and practices that support workers, such as paid family leave and safe leave policies. Organizations that participate in the Trauma-Informed Workplaces Institute will also have the opportunity for ongoing technical assistance and individualized support throughout and after training.
Paid Family Leave
Paid family leave helps to prevent intimate partner violence for both individuals and communities. Paid family leave policies create economic stability for workers, which directly addresses the needs of survivors. These policies also decrease gender inequities and improve employee retention in workplaces. We created a Health Impact Assessment report, in partnership with ETR Services, that reviews the current state of paid family leave access in North Carolina. This report connects national and statewide data to the stories of five parents from across the state to highlight how the lack of access to paid leave impacts workers as they navigate the balance of parenthood and employment.
To learn more, click below to read the Health Impact Assessment on Paid Family Leave and Safe Leave in North Carolina:
Promoting Positive Community Norms with Teens
We are currently working with Domestic Violence Shelter and Services, Inc. and their partner agencies in New Hanover County to create a local Teen Advisory Council. Working together under the guidance of the Teen Advisory Council, our goal is to assess the current social norms related to intimate partner and teen dating partner violence in the community, then design strategies to prevent and respond to violence. Each strategy will continue to be tested and refined over time, helping to create lasting positive community norms where healthy relationships can thrive.
Contact
To connect with our Prevention Team, send a message to one of the Prevention staff through our contact page, or email prevention@nccadv.org.