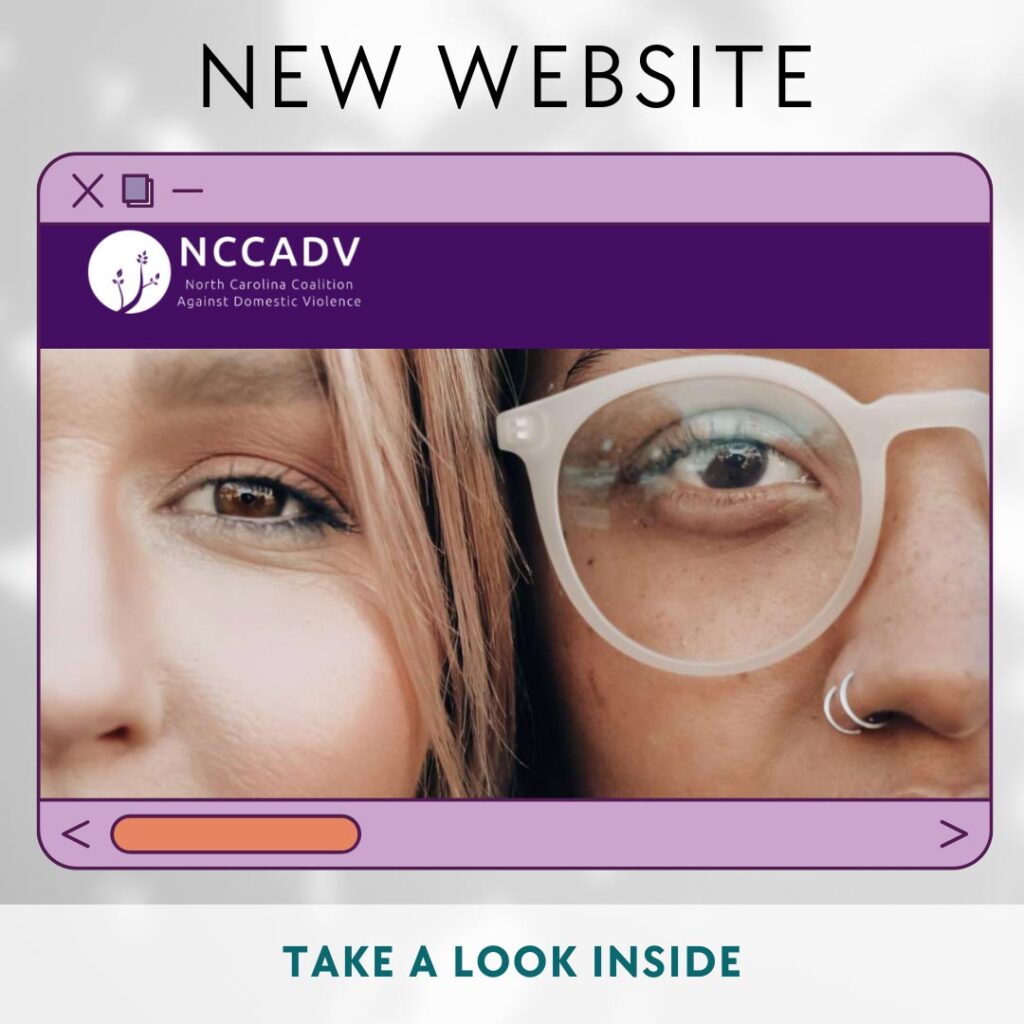 Hello and warm welcome to our redesigned NCCADV website. Our work to lead the state's movement to end domestic violence hasn't changed, but our appearance has! We hope you'll find it easier to navigate the new and improved sections of our website below!
Get Help Page
This page now features a newly designed map of North Carolina to help you find local domestic violence service providers by county.
Get Information Page
Our extensive resource library has been reorganized with tags to help you more easily find toolkits, tips sheets and more to get straight to the information you need. Be sure to see our recently updated informational webinar on changes to NC Abortion Laws.
Contact Page
This page allows you to send an email directly to any staff member with your questions and technical assistance needs. Please don't hesitate to let us know how we can improve.
Updated Program Pages
Explore the updated content about our programs and our statewide efforts to end domestic violence in NC!
Tech Safety Information
To continue to deliver the most relevant content to our website visitors, we use Cookies to track which pages users are navigating and which content users are reading the most. All data collected is anonymized and not used for marketing purposes. Please visit our tech safety page for more information.