The Center for Disease Control and Prevention estimates that 41% of self-identified women and 26% of self-identified men experienced some form of domestic violence through verbal, physical, sexual abuse or stalking. For these adults who may also be parents or caregivers, services should be set up to meet the needs of their children.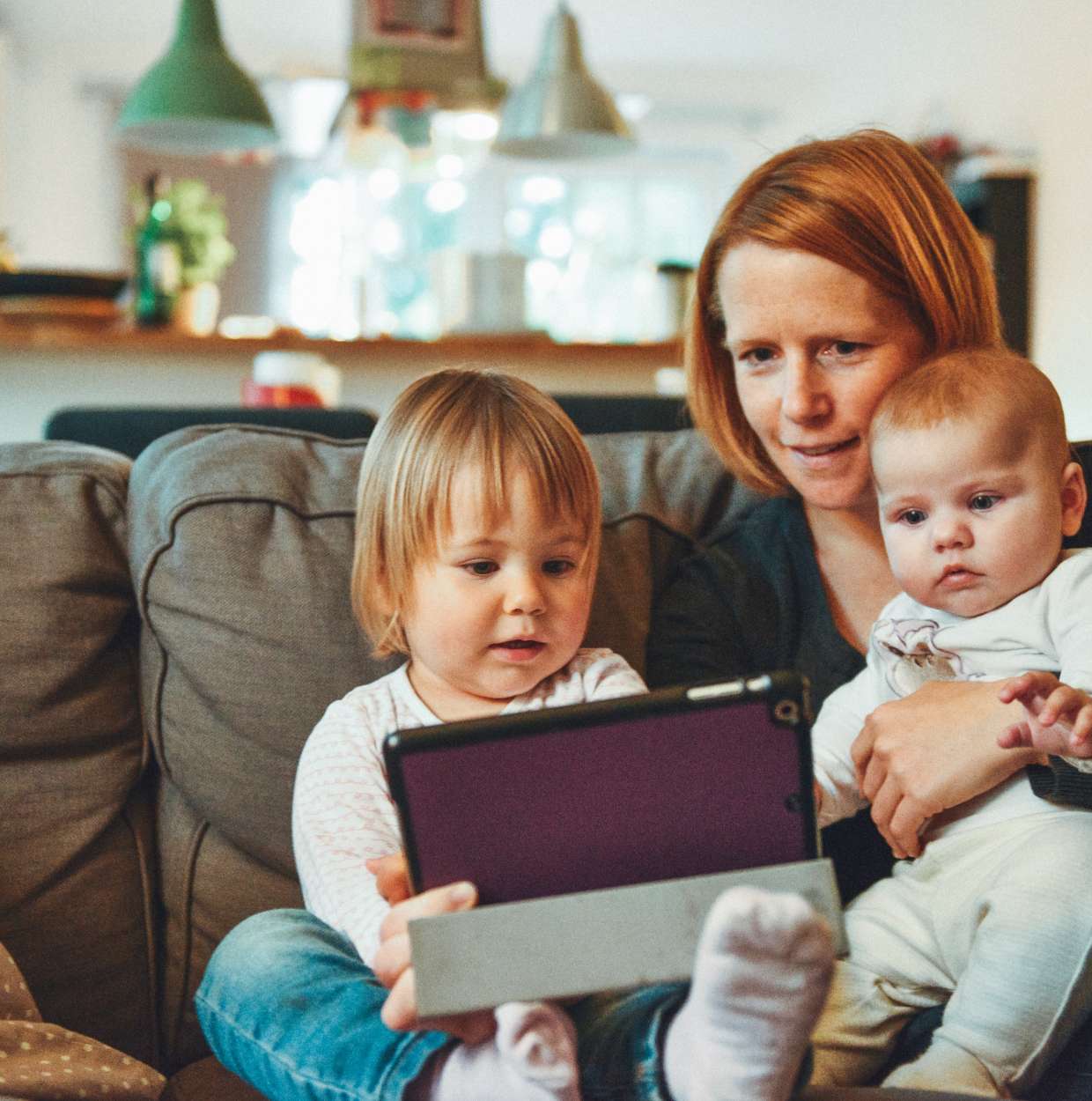 As adapted from the National Child Traumatic Stress Network, these are the types of reactive behaviors child/youth may display, based on their age of development:
Newborn to 5 year old
Sleep and/or eating disruptions
Lack of responsiveness/Withdrawn
Intense separation anxiety
Inconsolable crying
Developmental regression, loss of acquired skills
Intense anxiety, worries or new fears
Increased aggression and/or impulsive behavior
Ages 6 to 11
Nightmares, sleep disruptions
Aggression and difficulty with peers
Difficulty with concentration and task completion
Withdrawn/ Emotional numb
School avoidance and/or truancy
Ages 12 to 18
School failure
Impulsive and/or reckless behaviors, e.g.,

School truancy
Substance misuse Running away

Involvement in violent or abusive dating relationships
Depression
Anxiety
Withdrawn
Source: National Child Traumatic Stress Network
Resources
Here are resources to review and research to deepen your knowledge and skills to assist children, youth and families affected by domestic violence:
North Carolina Child Treatment Program is a credible program that trains and maintains a directory of therapists who skilled in serving children and youth who have a trauma like child sexual abuse, violence exposure and other forms of abuse. These therapies have been found to be helpful to children and youth exposed to domestic violence:
Prevent Child Abuse North Carolina
A statewide agency invested in evidenced-based programming that reduces risks for child maltreatment and supports the strengthening of families through implementation support to communities around North Carolina.
Center for Child and Family Health (CCFH)
A Durham, North Carolina-based interagency collaborative of specialists providing preventative, diagnostic and treatment services to children and families facing social, emotional and behavioral difficulties.
The National Child Traumatic Stress Network (NCTSN)
NCTSN is a resource base offering technical assistance and information to professionals and communities seeking to address needs of children and families in the context of trauma including domestic violence, natural disaster, traumatic grief, etc.
Futures Without Violence and Promising Futures
A national organization that supports the work of ending abuse of children and women by contributing prevention and intervention programs, curricula, toolkits, DVDs, policy and legislative updates. Futures Without Violence has also created the Promising Futures website, specifically dedicated to sharing best practices for assisting children and families affected by domestic violence.
National Center on Domestic Violence, Trauma and Mental Health (NCDVTMH)
10-Part Series: Building Trauma-Informed Services for Children, Youth, and Parents Impacted by Domestic Violence
NCDVTMH is a nationally recognized resource center providing technical assistance, training and consultation to increase allied professionals' capacity to serve adults and children affected by domestic violence. NCDVTMH is hosting a webinar series geared towards advocates and mental health clinicians working with children and caregivers impacted by domestic violence. Parts of the webinar series are archived and available for download.
Child Welfare Information Gateway
A federal clearinghouse of research materials, prevention and practices relevant to strengthening families, child welfare, and intersecting issues such as domestic violence and mental health. Website is maintained under the auspice of U.S. Department of Health and Human Services- Administration for Children and Families.